10/11/2021
Family Office: Not Just for the High Net Wealth (HNW)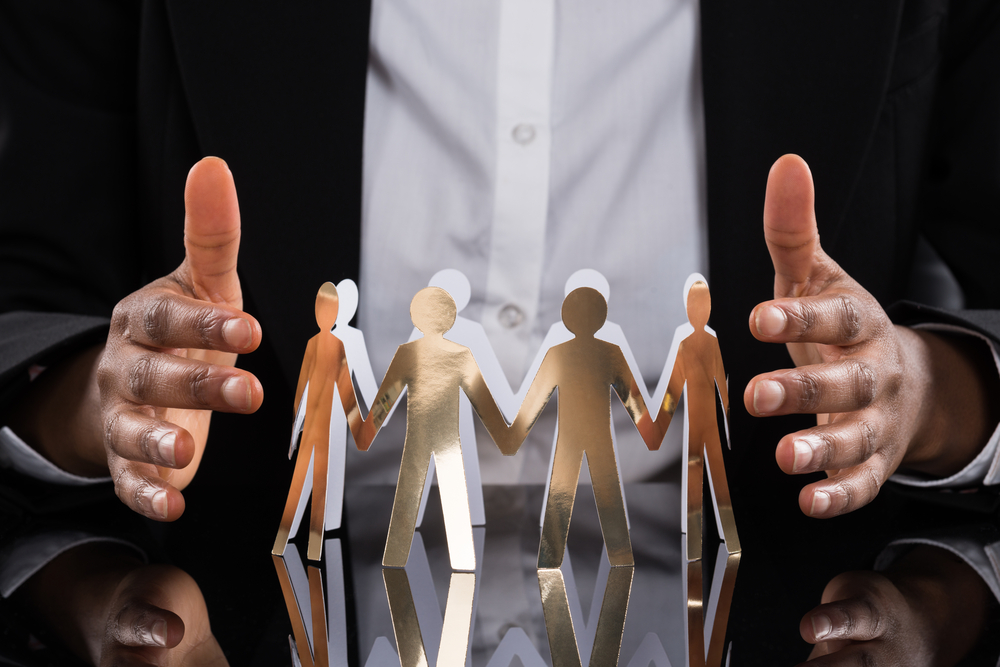 In the last few years, family office services, also known as "family wealth management", have become a hot topic in Israel and around the world. The services used by the richest people in the world can also benefit families and individuals who have suddenly come into money. If you've inherited several apartments or sold your shares in an exit, family wealth management may also be of use to you // by Adv. Idan Ben-Yacov
In 1999, superstar David Bowie purchased an apartment for 3.81 million USD. This year, after his death, the apartment was sold by the executors of his estate for the enormous amount of 16.8 million USD. Why executors rather than relatives are were and are charged with transferring and managing Bowie's wealth? To understand that, we must first understand who the executors are and what their job is.
"Trust" and "Trustee" are simple words, but carries many different meanings. For example, a trust as part of a mutual fund is not the same as a trust in a sale transaction, and neither are the same as a trust/trustee in liquidation.
Trusts and inheritance in family wealth management
Trusts have gained a reputation as a tax-planning vehicle for the very rich. But they need not be limited to multimillionaires and UHNW (Ultra High Net Wealth) individuals and families. For example, a person who has extensive business operations or different kinds of assets (such as real estate, investments, stocks, Crypto, active business firms, etc.) that he wants to transfer not only to the next generation but to the next generations (third, fourth or more), could use a trust, and implement control and ownership transfer mechanisms, management and decision making mechanisms, and more.
Through the trust, the settlor (i.e., the person who created the trust) can allow for flexibility within pre-set boundaries. Such flexibility usually cannot be achieved through an "ordinary" last will & testament. At the same time, a trust allows higher certainty (than for example an "ordinary" Last Will & Testament or other certain mechanisms of transferring the estate to the dedicated heirs) regarding the identity of the beneficiaries, enables a decision-making process after the settlor's death (for example, any change in the composition of beneficiaries shall be subject to their consent or to be decided by a third party designated by the settlor), allows to dictate the way in which the assets will be used, etc.
---
Need consultant regarding Family Office? Click here to contact us.
---
Use of a trust also overcomes the restrictive provision of "heir after heir" under Israeli Succession Law. While under the law, a person may, by Last Will & Testament, determine what is to be done with his assets for the next two generations, except if all the dedicated heirs are all still alive upon the bequeathal passing, a trust allows generational transfer of wealth for more generations, because it is "indifferent" to the owner's death.
As we can see, setting up a trust before death is a common estate planning practice, which facilitates clear and efficient generational wealth transfer.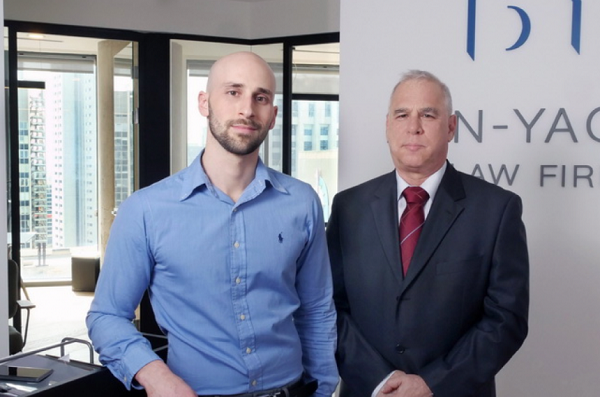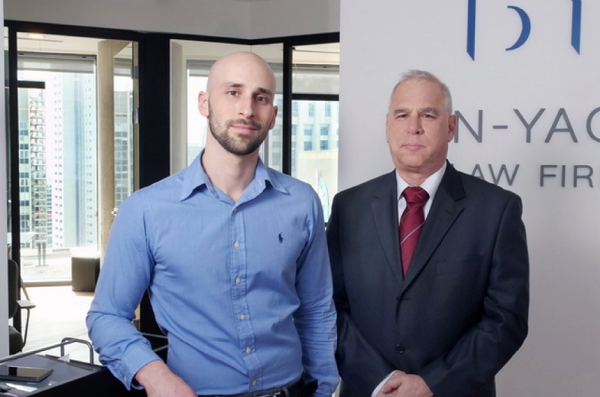 Family office: What services do we offer?
Trust and Estate management services are only one of the tools that a family office provides to families with significant wealth or assets.
It is important to note that this is one of the most sensitive aspects of our lives as individuals and families, and therefore requires more than "just a lawyer" or "asset manager". For wealth planning, generational transfer and tax planning, you need a partner, a professional, a legal and business strategist and a person you can trust, who puts his client's best interest first.
Many people mistakenly believe that wealth management is relevant only to the very rich. Because of this misperception, wealth is often transferred without proper planning, leading to unnecessary taxation.
Inaccurate interpretation of the testator's intent leads to painful family and / or business crises that could have been avoided with proper planning and to losses (emotional and financial) for all involved. This expertise is just one of the family office and wealth management services that the office of Ben-Yacov Law Firm.
The first and foremost benefit that a family office offers high-net-worth individuals and families is peace of mind. Peace of mind is something we all need, whether we are experienced businesspeople or whether we suddenly came into money and are looking for a way to preserve or increase our assets.
The knowledge that experienced, skilled professionals are providing you comprehensive "wall-to-wall" legal and financial advice regarding your savings, real estate, investments, stocks, estates, wills and trusts, or at least know what questions need to be asked and who to ask them of, is priceless.
When you have first-tier professional with you at every meeting and every juncture, analyzing the pros and cons of every possible move, you can have peace of mind.
When is family wealth management needed?
Many families have increased their wealth significantly over the last few years and we can see a dramatic rise in "new money" HNW individuals & families. COVID19 has prompted many to try their luck and know-how on the stock market, and many middle-class families have dramatically improved their finances. Many hi-tech entrepreneurs also suddenly come into money, stock and assets as a result of successful exits.
Therefore, while 100 years ago only super-rich families such as the Rockefellers needed someone to manage their family wealth, such services are now in growing demand.
According to the Financial Times, as quoted also by TheMarker (leading Israeli financial news site), there are at least 7,300 family offices in the world, dedicated to managing the wealth of single families. The wealth managed by such offices in 2019 amounted to the incredible number of 5.9 trillion USD.
As mentioned, these days, people who come into an inheritance that overnight makes them millionaires, also seek family office services, so that they can be sure they are managing their assets and money wisely.

Family office – experience makes all the difference
The shady side of this wave of success is that some people recognized this as an opportunity for easy money. Unfortunately, we have repeatedly seen clients come to us after having been "burnt" by so-called family offices. People are tempted to retain behind-the-scenes advisors, who invest their money poorly or give them bad advice and cause them significant damages.
After almost four decades in wealth, trust and asset management, we pride ourselves for having second, third and even fourth generation clients of high-worth families, as well as first-generation hi-tech success stories. We provide all of them with comprehensive services: trust management (including as trust "protector"), investment, legal and strategic advice in various fields (hi-tech, cryptocurrency, real estate, foreign investments, etc.), planning and implementation of wealth transfer, generational transfer, and more.
Together with Advocate Ami Ben-Yacov, one of the most well-known and experienced lawyers in Israel in this specialized field, and with the other highly-qualified team at the Firm, we know how to generate creative, optimal solutions for the most complex challenges.
Our Firm has close connections with partners in Israel and around the world, which we put at our clients' disposal, while maintaining the highest levels of confidentiality and discretion.
Ben-Yacov Law Firm is one of the leading family offices and HNW, offering expertise in a range of business and legal fields: investments and asset holding in Israel and abroad, anti money laundering regulations, international structuring, risk distribution planning, cryptocurrency, NFTs, domestic and international tax planning, trust formation and management (family trusts and other trusts, local and foreign companies, generational transfer of capital and businesses, Last Wills & Testaments, prenuptial agreements, and more.
If you're looking for help managing your family wealth, or if you need more information about family office or HNW services, please feel free to contact us.
Ben Yacov Law Firm
Address: 40 Tuval St., Ramat Gan
Telephone: +972-3-6128878
Fax: +972-3-6128606
Email: lawfirm@benyacov.com
—–
Adv. Idan Ben-Yacov of Ben-Yacov Law Firm handles transactions and provides consultation in the worlds of fintech, cryptocurrency and NFTs; family wealth management; real estate; investments in Israel and abroad; privacy law; ongoing corporate representation; startup and mature companies; and more.
Need consultation? Write your message here and we will get back to you ASAP!