26/05/2022
Crypto Diary: Key Market Developments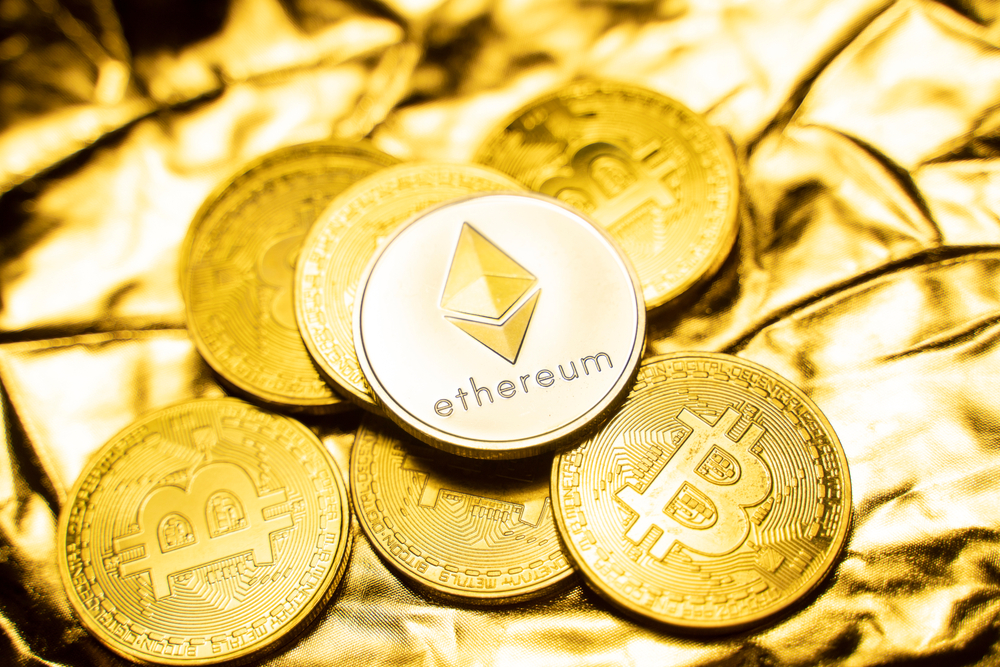 Adv. Idan Ben-Yacov shares his extensive experience as a consultant in the cryptocurrency sector, and reviews some of the most important recent developments in this industry.
Farewell skepticism
For many years, cryptocurrency was accepted with apprehension and skepticism, much like other meaningful technological and cultural changes were received in the past. Governments and banks had a very clear approach to these digital currencies, which posed a threat for the traditional banking world.
At first, they ignored the new technology. Cryptocurrency was perceived by many as a passing episode, so banks and governments were slow to provide reasonable trading solutions.
Next, they put up a fight. Banks and policymakers did not intend to make it easy for crypto investors and entrepreneurs, and imposed many hurdles that are still visible, with regard to selling, buying and withdrawing digital currency.
While some of these hurdles have not been removed yet, Q4/2022 clearly shows that even the staunchest opponents have understood the significance of this sector.
A few of the recent events illustrating this shift are reviewed below.
September: Let's be a Crypto and not a tail
Oops – "Crypto.com" mistakenly transferred 10.5 million dollars instead of 100 dollars to a woman in Australia.
The popular crypto exchange discovered the mistake after seven months when the woman had already bought herself a house.
.Business model update: A variety of large mining companies are rethinking their course before moving to Ethereum 2.0; this is in light of the upcoming transition of the Ethereum network from a proof-of-work mechanism to a proof-of-possession mechanism.
Ethereum 2.0: Video card prices in China are collapsing due to the coronavirus and the technological upgrade.
Breakthrough": Poor handling due to human error in a private key led to the theft of $160 million from Wintermute
August: A volatile market
Faster and more energy-efficiency. While the Bitcoin has gained 31% since June, the Ether has shown everyone how volatile the market can be, with an incredible 106% leap. This jump was prompted by investor anticipation of the upgrade to the blockchain and Ethereum system, which will make it faster and more energy-efficient.
A desperate move? Nomad, the cryptocurrency platform from whom hackers stoke approximately 200 million USD worth of currency, offered a 10% bounty to anyone who returns the stolen funds.
Welcome to the Federal Reserve: Crypto banks are now allowed to open accounts with the Fed, receive direct access to the payment system and perform transactions with other players in the banking system.
July: The crypto crisis continues
The crypto crisis continues: Crypto startup company Blockchain.com fires 25% of its payroll around the world, because of the difficult market conditions and mainly because of the collapse of Three Arrows Capital cryptocurrency hedge fund.
The US and the long–awaited exemption (no, we're not talking about visas): Infrastructure Investment Bill aims to cancel the definition of "brokers" as it applies to cryptocurrency platforms. This would exempt miners and other players from the requirement to report transactions performed through them, to the tax authorities.
Meta & NFT: Meta (Facebook) continues to invest efforts and resources in order to post NFTs on its platforms, and retain young users.
Cyber Crypto Theft: Hackers stole 200 million USD worth of cryptocurrency from the Nomad blockchain platform. It is not yet clear how this attack took place or whether users will receive their money back.
June: Cryptocurrency soon at PayPal; the exchanges adjust to the market slowdown
Got any cryptocurrency in your wallet? PayPal, the giant payments system, has announced that its users can now transfer, send and receive cryptocurrency through PayPal. Cryptocurrencies will redefine a lot of the financial world going forward, CEO Dan Schulman said.
Huge layoffs at Coinbase: The cryptocurrency exchange was hit particularly hard by the drops on the capital market and by the slide in cryptocurrency values. At the lowest point, it lost nearly 80% of its market cap, and had to dismiss 25% of its employees.
Bill Gates against NFTs: "NFTs are 100% based on greater fool theory", Gates said at TechCrunch. This is not the first time that Gates expresses his disdain with this sector.
Binance not fazed by the downward market trend: Binance cryptocurrency exchange is going from strength to strength. The company forges partnerships with the governments of Cambodia, Kazakhstan, Dubai and Bermuda, to create decentralized currencies for these countries. Binance CEO Changpeng Zhao expresses optimism about the future of cryptocurrency, and expects the company to recoup its losses. 
April-May: Bitcoin slides, but new tokens gain momentum
Gucci fashion house has announced that some of its stores in America would accept cryptocurrencies, including Bitcoin, Ethereum and even Dogecoin (which, as you may recall, Elon Musk started as a joke). According to Gucci's announcement, payment would be performed through a QR code delivered by email. 
Telegram, a popular direct messaging app, announced that it now lets users send Toncoin, the cryptocurrency built off of Telegram's abandoned blockchain effort, directly from chats within the messaging app. "I'm proud that the technology we created is alive and evolving," Telegram CEO Pavel Durov said.
Robinhood, the famous stocks app, listed four crypto assets: Solana, Shiba Inu, Polygon and Compound, which all shot up immediately.
The Bitcoin, however, did not fare so well. In line with the market, it lost its monetary value significantly. BirRiver, which provides hosting services and other solutions for cryptocurrency mining, has been having some hard times since the Biden administration announced sanctions on this company because of its ties with Russia.
March: The Ukraine War Pushes Cryptocurrency to the Forefront
Russia announces that "friendly" countries could be allowed to use Bitcoin to pay for Russian oil and gas. Prime Minister Mikhail Mishustin has announced his support for regulating cryptocurrency; "it will be necessary to integrate the turnover of digital currencies into the country's financial system"
On the other end of the same conflict, the Ukraine takes this one step farther. President Volodymyr Zelensky signed a bill legalizing cryptocurrency and other digital assets. In addition, after the war broke out, the Ukraine's official Twitter account twitted that they were accepting cryptocurrency donations.
In the UK, the Bank of England started drafting the first regulatory framework they wish to implement with regards to crypto. "While cryptoassets are unlikely to provide a feasible way to circumvent sanctions at scale currently, the possibility of such behavior underscores the importance of ensuring innovation in cryptoassets is accompanied by effective public policy frameworks torameworks tocale cutrust and integrity in the financial system" , as stated by the BOE's Financial Policy Committee (FPC). This decision follows an April 2021 launch of a joint Central Bank Digital Currency (CBDC) Taskforce by the Bank of England and HM
Israel's Bank Leumi announced at the end of the month, that cryptocurrency could be traded through the bank's Pepper application. This marks a change of approach, after Israeli banks had for a long time been warding off virtual currencies.
February: En Route to A Breakthrough in South America
Brazil is about to become the largest Latin-American country to provide cryptocurrency regulation, after the Brazilian senate voted unanimously in favor of regulation. The new regulation pertains mainly to entrepreneurship, and also imposes sanctions on money laundering and trading in cryptocurrency with criminal organizations. Further votes are required before this bill passes into law. [MAY 2022 update – Brazilian Senate passed on April 26, 2022 the country's first bill governing cryptocurrencies. This project defines what a virtual asset is and sets the stage for a broader regulatory perimeter. It would also provide ground rules for day-to-day use and stricter penalties for scams and frauds, which have increased over the past few years in a widely unregulated space.] This process is taking place simultaneously with an evaluation by the Brazilian government as to the possibility of launching its own digital currency.
January: Corporate and NFT
And the biggest buzzword of all multaneously with an evaluation by the Brazilian government as to the possibilits. Mastercard announced that its cards could be used to purchase NFTs directly from the Coinbase crypto trading and investing platform, as stated by Raj Dhamodharan, EVP of digital asset and blockchain products and partnerships at Mastercard- stercard- d ptal goods should be as simple as buying a T-shirt or coffee pods on an e-commerce site , You can make your purchase with one click — that's it".
AIRBNB CEO, Brian Chesky, hinted in a Twitter discussion that he intends to enable cryptocurrency payments on the app. Chesky acknowledged that customers are expressing an interest. AIRBNB, which operates an online marketplace primarily for vacation rentals, is joining a long line of companies gearing themselves toward the cryptocurrency market.
Follow more cryptocurrency updates by Ben Yacov Law Firm on Facebook, LinkedIn and our website
Cryptocurrency entrepreneurs and investors are welcome to provide contact details here for further information
Sign up to our mailing list and receive periodic messages with all recent articles and updates
Need consultation? Write your message here and we will get back to you ASAP!