13/06/2021
Post-COVID in Israel: 4 Recommended Investments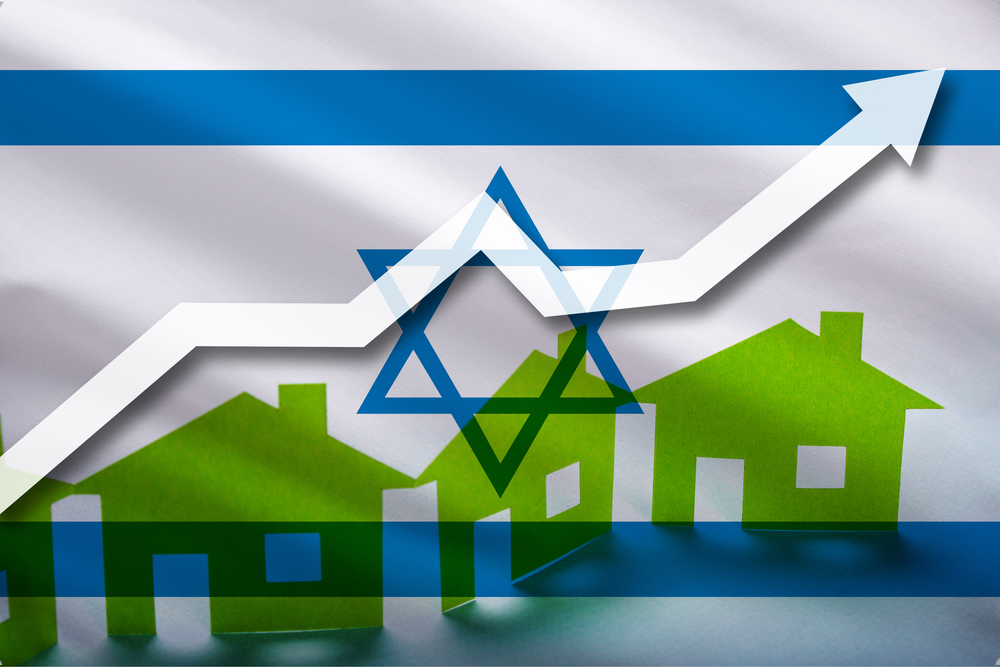 Israel is celebrating its victory over COVID19. Israel is in the forefront of the world's leaders in the fight against the pandemic: the rapid, aggressive vaccination campaign has led to 'herd immunity' and a drastic drop in new cases, down to a single digit of new cases per day. On June 1st, most of the restrictions have been lifted. All businesses are open, and the economy is in fact once again operating normally. The only restriction still in effect is the requirement to wear masks in indoor public spaces, and COVID tests for overseas travelers.
It is this background that facilitated Israel to retain its prestigious credit rating and ranked Israel as one of the first countries in the world to emerge on the other side of the COVID crisis. Against the growth expected to take place, now is the time to invest in Israel. For this purpose, we prepared for you four general recommendations for investments that are worth looking into in the near future.
1. Residential Real Estate
Housing prices have been rising all over the world for quite a while now, and Israel is no exception. Against the ongoing political crisis, no drastic actions are expected to take place that would increase the number of available apartments in high-demand areas, nor is any other effective moves that would reduce or curb housing prices in Israel. This obviously makes real estate an attractive investment. Moreover, while during the COVID crisis some sectors of the economy received a blow, real estate, much like gold, is considered a "go to", safe and solid investment, in Israel as in other places. Analysts estimate that the Israeli real estate market will go up 5% to 10% in 2021.
2. Commercial Real Estate
The office-space market is of course the most dominant area of commercial real estate in Israel, thanks to local economic growth and particularly the hi-tech sector: we are seeing mega-investments in Israeli hi-tech companies, and recruitment of new employees.
Demand for offices in the Tel-Aviv area has been breaking new records, and despite recent talk of "hybrid models" that combine working from home and would enable companies to reduce office space, in the wake of COVID we are seeing that demand for office space in the popular areas is actually growing.
But there is another, equally important aspect to consider: building procedures and permit bureaucracy. Social distancing and the longer time that workers have spent at home, have renewed the appreciation for suburban centers in areas that until now were treated as "bedroom / commuter cities". New commercial local centers are opening in the suburbs and existing ones are thriving, with office spaces, stores and logistical areas. Facilities of this kind are now included in almost any new neighborhood plan, and these are highly attractive properties.
3. Fintech
Investments in fintech have risen significantly throughout the world, particularly in Israel. According to the SNC report, in 2019 alone, investments of 1.8 billion USD were recorded in Israel – a 107% increase over 2018. Another testimony to the enormous acceleration in this sector in Israel, especially against the backdrop of the COVID crisis: In the beginning of the year (2021), Migdal, which is one of the largest insurance and finance conglomerates in Israel, set up a 1.5 billion USD investments fund earmarked for investments in companies, startups and funds focusing and operating in the fintech field. It can be (carefully) assumed that the continued transition to cryptocurrency and digital wallets will further boost growth in this sector.
3. Cyber
Israel has always been a cyber leader country, but during COVID and as many companies transitioned to remote work, this area has become more relevant than ever. According to the recently published HLB Cybersecurity Report 2020, more than 50% of the reviewed businesses reported cyber attacks and data breaches over the year. Further, only 42% of the organizations said that they were well prepared for the cyber aspects of working remotely. COVID crisis has pushed cyber to center stage, prompting further growth & development in the cyber sector.